'How to attract digitally capable talent'. Dale Carnegie Singapore interviewed me on this topic.
I am honored and grateful to my old friend and ex-McKinsey colleague Melvin LIEW for the chance to give my views on this pertinent topic.
The digital economy has transformed our lifestyles, the transformation is here to stay. Countries like Singapore are making a big push towards being a SMART Nation. Hiring digitally capable talent will be a strategic priority for many companies.
A top executive recruiter believes top management must make the recruitment of top talents a top priority. Meet Alex BERGHOFEN, Founder and Managing Partner of Helex Asia, the first and only executive search firm, focused exclusively on top tier Management Consulting talent.
This is part of a series of interviews with business leaders to be published in the quarterly Dale Carnegie ASEAN newsletter.
Q: What are some major digital trends that Helex Asia is seeing in the market right now?
A: Many 'traditional' companies have kicked off digital transformation projects, often after being advised by management consulting firms. But to fully transform themselves, they need to either upskill existing staff or hire external talents. We are seeing demands especially in Big Data, Fintech, Innovation, Blockchain, Predictive Analytics and many others. Often these talents will also come from consulting firms. Candidates are especially sought after if they also have generalist consulting skills, for instance in strategy or sales & marketing.
However the competition for talents is strong: 'Native Digital' companies, such as the FAANGs (Facebook, Amazon, Apple, Netflix, Google), in China BAT (Baidu, Ailbaba, Tencent) and in ASEAN (Grab, Lazada, SEA), are aggressively hiring in ASEAN. They are often going after the same talent pool. This impacts also the 'traditional' companies as the war for talent is heating up.
Q: In what ways are these digital trends impacting your client organizations, especially in the areas of talent recruitment, development and retention?
A: Online platforms make it easy to apply for jobs but humans are still required to manage the process and could get overwhelmed by the volume of applications. In addition, candidates expect a process speed that usually cannot be provided by corporations. Candidates also do research on social media before or during the application process. They will form opinions about an employer based on the quality of available information.
'Native Digital' companies often offer more competitive packages, 'bigger' titles and/ or modern benefits like flexible hours or innovative leave policies (e.g., paternity, unpaid or even unlimited leave). Traditional companies should adapt accordingly to stay competitive in recruiting top talent.
Talent needs to be wooed during the recruitment process as both parties assess each other. Top management must make recruiting of top talents a priority.
This means making the time for interviews in a timely manner.
Q: How are your clients adapting to the new digital economy? What are some talent related initiatives, that they have adopted?
Some clients have already improved their social media presence. Companies try to promote their employer brand better but often direct applications are a 'black hole' in Asia; even highly qualified candidates never hear back. These organizations might be overwhelmed by the volume of candidates. A good headhunter can help as she will only present 3-5 candidates per position.
In South East Asia we have not seen a strong uptake of more innovative online recruitment solutions such as online scheduling of interviews or gamification (as compared with US). This is at least true in the experienced hire market. However some companies are finally warming up to conducting interviews via video: The solutions are working quite flawlessly nowadays and can be used without additional hardware, except of course a webcam. Skype for Business, Zoom, Bluejeans are utilized by many of our clients.
Q: The digital economy is in its early stages of development; many of our client executives tasked to set up a digital task force or capabilities do not find many executives with in depth digital experience. From your experience, where are these talents found?
Consulting firms are a good source of talent because knowledge transfer is a key function of the consulting industry. Consultants will have seen what works in multiple companies and industries. But companies need to be clear about their requirements and budget. Top-talent from McKinsey, Bain or Boston Consulting Group can demand compensation packages that some companies might not be able to match. So either expectations or compensation budgets might need to be adjusted.
Q: What advice would you give our clients, who are trying to attract digital executives?
Get the basics and foundation right before even thinking about more 'advanced' activities. The basics often do not involve a lot of resources from the start.
Move fast with a streamlined process: interviews need to be arranged quickly and ideally 'batched' together so that a candidate can meet multiple interviewers back to back. This increases efficiency and keeps the candidate engaged.
Remind interviewers that this is a candidate short market and they also need to sell, not only assess.
Use video platforms for interviewing across the company: of course face-to-face is better but videoconferencing is nearly as good and much superior to a phone call. This is easy and quick to implement and it can impress candidates by the 'brand halo' effect: if a company uses services with 'cool-sounding' names like Zoom or Bluejeans, they must be quite 'modern', right? But this behaviour must be lived throughout the organization. I know a global multinational company where the Europe-based global head of talent acquisition boasted publicly about their video interview solution. But when they needed to hire a Director Talent Acquisition in Asia, the company insisted on a face to face interview (oh the irony!) and turned down a strong candidate who was traveling outside of the region during that time. This is obviously terrible for the employer brand. HR/ Talent Acquisition must lead the change in this, supported by top management.
Make your process more digital: e.g., many companies in Asia require applicants to fill out a paper application form. These forms often look very old-fashioned and like they were designed in the 90s. This is an immediate turn-off to candidates. Actions speak louder than words: it just isn't very credible if an organization wants to be digital and then requires such paper forms. Companies need to update and streamline the look (and content!) of these forms and ideally move them online so candidates can fill these out at their convenience (often copy and paste works faster). This also reduces costs as these forms do not have to be input manually anymore. Same goes for onboarding which usually means lots of paperwork.
Actions speak louder than words: it just isn't very credible if an organization wants to be digital and then requires such paper forms.
Encourage all interviewers to have a LinkedIn profile (both HR/ talent acquisition and line managers). This sounds basic but just last month I was in touch with a very senior HR professional who does not have a LinkedIn profile. This does not send the right message. Even CEOs and the Prime Minister of Singapore have a profile on this platform so there is really no excuse for a business executive to not having one (especially in HR/ talent acquisition).
Have a company (or department) page on LinkedIn and fill it with content. This doesn't cost anything but certainly requires the team to fill this with content. For such a page posts it is sufficient to post once or twice a month so the effort should be manageable. If it makes sense for your business, also consider other platforms like Youtube or WeChat (a must if your company is doing lots of business in China or with Chinese clients).
Have a website with info about the hiring department: describe the history and mission of the department, introduce the department head and some team members with photo and brief bio.
Q: What advice would you give executives who do not have the requisite experience but are interested in pursuing a role in a digital?
You can either switch to another company that is more digital or try to get involved with relevant projects:
Option 1: Stay in your function but move to a 'digital native' company. This can make sense but only if you are very clear about your career goals and how this particular move can help you.
Option 2: Stay in your current company but get involved in relevant projects, e.g., Blockchain. No one really knows what will work and there are very few experts as many topics are so new. Position yourself as the Go-to woman for the topic that interests you. IT-departments need input from line managers like yourself to see how these technologies can actually add value in the context of your specific company. Choose a topic that was mentioned as a priority by your top management or or where competitors have been active.
For both options, you need to learn: do your own online research, get involved with external networking events, volunteer to organize events and maybe even speak publicly once you've developed some expertise. Get hands-on: if you want to learn about Blockchain, try mining or buying cryptocurrencies, that way you force yourself to learn about the underlying Blockchain technology ("Skin in the game" theory).
Market yourself: promoted yourself online, e.g., on LinkedIn: you can mention your interests on your profile, start posting relevant articles and in groups. Don't forget other social networks like Twitter or Facebook. Having your own professional website can also be a great marketing tool. Complement your online activities with offline activities at the networking events mentioned before.
Original interview here: https://www.linkedin.com/pulse/how-attract-digitally-capable-talent-melvin-liew/
Meet the ex-McKinsey man who now moves consultants into banks in Asia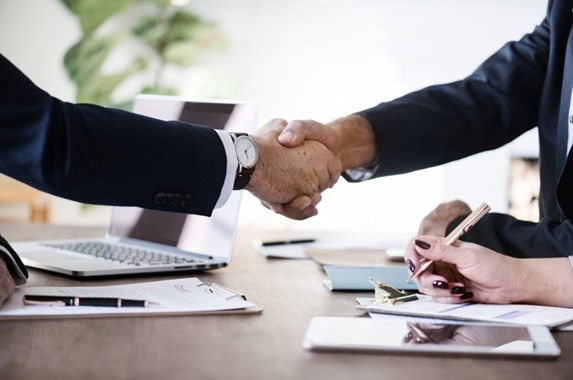 Article from efinancialcareers: https://news.efinancialcareers.com/hk-en/161157/meet-the-ex-mckinsey-man-who-now-moves-consultants-into-banks-in-asia.
McKinsey & Company, Bain & Company and Boston Consulting Group are busy beefing up their global headcount at rates that most banks haven't experienced since 2007.
But however expansionary the consultancies may be with their hiring this year, working for one comes with its own set of downsides – endless hours on the road chief among them.
There's still a steady stream of consultants who want out of the sector. Alex Berghofen, who was previously a consultant with McKinsey in Singapore, runs a Hong Kong- and Singapore-based search firm, Helex Asia, which helps consultants in Asia do just that.
Berghofen, who deals exclusively with candidates from top-tier strategy houses, typically McKinsey, Bain and Boston, spoke to eFinancialCareers about why some of his former consultancy brethren are even eyeing up opportunities at banks.
Why did you leave McKinsey for headhunting?
When I worked at McKinsey my colleagues complained that the recruiters who rung them didn't know the consultancy market. They'd ask the wrong questions – often about PowerPoint and Excel skills. I'd worked in recruitment before McKinsey and my MBA, so I thought I could help consultants peruse their career ambitions by combining my experience in recruitment and consultancy.
What typically motivates consultants to make a career change?
Wanting to reduce work-related travel often plays a part. As a consultant, you can be on the road almost all the time, and that doesn't work for everyone long term, especially if you want to start a family. You can also get tired of changing client organisations – sometimes moving on before you see the results of your work. Often people want to be accountable to just one organisation.
How large is the supply of consultants wanting to join banks in Asia?
The consultancies have a turnover of about 15 to 20%. And they have an 'up or out' culture in the long term – typically either you aim for partner or you leave the sector. Not everyone wants to become a partner because it's essentially a sales role. But of course not all of those who leave want to join a bank – some go to the corporate sector or become entrepreneurs.
At what stage of their careers do consultants usually look to leave the sector?
I see people wanting a change at many stages, because in consultancies you tend to get offered a promotion about every two or three years – that usually prompts you to decide whether to stay or go. Often junior candidates will decide three years after graduation whether to leave consultancy altogether or do an MBA. Some stay too long – banks don't usually want people who are too senior and only know the consultancy world.
What challenges do consultants face when they first choose to move?
They've generally had stable careers and could be looking for their first non-graduate role, so the main initial problem is that they aren't very experienced at job searching. They tend not to know the basics – as a consultant who's constantly travelling, you don't get much time to attend job interviews, write CVs or work with recruiters. Recruiters have to educate them about the process and the market and we usually give them CV advice too.
Are there many jobs for them in banks in Asia?
There are opportunities on a small scale for those who've previously worked with banking-sector clients. A big international bank, for example, might have one or two vacancies a year in Asia that are suitable for consultants. The vast majority of roles are in corporate strategy at Asia headquarters in Hong Kong or Singapore. Demand is driven by, for instance, when a bank is restructuring, expanding in emerging Asian markets, transforming its sales strategy, and/or working on another kind of new project or organisational change.
What advantages do ex-consultants bring to these jobs?
They often act as counterparty, using their experience of how consultancies operate to help their bank decide whether or not to bring in consultancies for a particular project. Often they can be more demanding of external consultants once they're working in-house, especially during fee negotiation. Local Asian banks, in particular, can benefit from in-house advice because they might not have the same history of working with consultancies as international banks do.
Do they ever break out of strategy roles at banks?
Corporate strategy is an excellent entry point into a bank because it gives you an overview of the organisation and provides the chance to build internal networks. It can also be a stepping stone as after two to four years ex-consultants often move into back- or middle-office roles within the business – perhaps a senior finance role, or head of a project. If you want to do this, it's crucial to create a strong internal network. The front office is a different story – it's rare to see consultants get jobs there unless they've had prior sales experience.
Do consultants based in the US or Europe ever move to jobs at banks in Asia?
Nowadays the movement is close to zero, unless you're an Asian who's returning home. Language skills like Mandarin or Bahasa Indonesia, Asian work experience, and banking clients in Asia are all important factors.