WE LISTEN TO FIND OUT YOUR GOALS, THEN HELP YOU REALIZE THEM
If you fulfill all of the following five criteria, then we would like to hear from you:
1) currently based in Greater China or South East Asia (excluding India);
2) a current or former employee of the firms listed below;
3) have a minimum of 1.5 years and a maximum of 8 years post-MBA experience (or equivalent if no MBA);
4) speak an Asian language on a business fluent level (esp. Mandarin, Bahasa Malaysia or Bahasa Indonesia; unfortunately Hindi, Japanese or Korean are less relevant for the types or roles we handle);
5) interested to make a career move in our areas of expertise.
McKinsey
Boston Consulting Group
Bain
Arthur D. Little
Booz
Delta Partners
IMS Health
Kearney
L.E.K.
Mars
Marakon
Monitor
OC&C
Oliver Wyman
Roland Berger
ZS Associates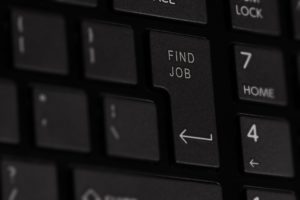 We are esp. interested in candidates who have (in addition to the mandatory consulting experience) work experience outside Consulting (e.g., for 2-3 years before the MBA) and/ or who have worked across different countries in Asia.
Please send us your resume so we can start a confidential discussion (two pages in MS-word format preferred). Important: please mention the type of positions you are keen on (location, industry, function, type/size of company). By contacting us, you agree to our privacy policy.
Due to the high volume of candidates, we might not be able to reply/ grant an interview to everybody.
Before reaching out, read our free ebook: '35 resume mistakes you are making and how to fix them'
If you need urgent career advice, you can always book a personal coaching call with our CEO.
Confidentiality is guaranteed, your CV/resume will never be sent to a client without your prior, explicit approval. Hong Kong based candidates can read about their rights on the website of the Hong Kong Labour Department.
Besides introducing you to opportunities that match your profile and goals, we will
inform you about the market situation
give feedback on how hiring managers will think about your profile
help you improve your resume/CV
advise you on interview preparation
benchmark your current and expected salary against the market
give initial information on visa questions
For candidates who do not fulfill all five criteria:
It is highly unlikely that we will be able to assist you in your job search and we probably won't respond to your email. Nearly all of our positions require significant work experience in Greater China and/or South East Asia (not just India). For most positions business fluent Mandarin or Bahasa (Malaysia or Indonesia) is also required. Most of our clients will only consider candidates already based in South East Asia or Greater China; unless the candidate has a very particular skill set which is in short supply in these countries (this does not occur very often). Prior Asia work experience is still a must, please do not apply if you have never worked in Asia before. We would instead recommend you try for an internal transfer with your current employer.
If you do not fulfill all five criteria, you can use our career coaching services. You get individual 1-on-1 personal coaching by Alex, our CEO & founder. This is completely separate from our search business.
Book your time slot with our CEO for a coaching session here: https://calendly.com/alexberghofen/coaching-60-minutes